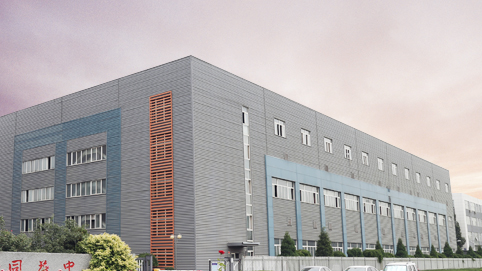 Beijing Tongyizhong New Material Technology Corporation
Beijing Tongyizhong New Material Technology Corporation (BJTYZ) was registered in Beijing Economic and Technological Development Zone in 1999 with a registered capital of 224.67 million. BJTYZ is affiliated to the State Development and Investment Corporation (SDIC) and is a subsidiary of SDIC International Trading Co., Ltd.
At present, BJTYZ employs nearly 700 people and has a plant area of nearly 65,000 square meters, for research and development, production and office. It is a national high-tech enterprise specializing in the research, development, production and sales of UHMWPE fiber and its composite materials, including but not limited to PEUD, aramid UD and other ballistic products, awarded as Beijing Experts Work Station, Beijing Enterprise Technology Center and Beijing Patent Demonstration Unit.
Certificates &Honor
Since the end of the 1990s, BJTYZ has adhered to the enterprise as the main body, integrated scientific research institutes, universities and other scientific and technological innovation resources, and carried out industry-university-research cooperation and worked together for the innovation. In 2000, BJTYZ took the lead in realizing the industrialization of UHMEPE fiber in China, filling the gap in the domestic production of high-performance fiber, and passed the ISO9001 certification in 2004.
BJTYZ's R&D team has innovated and designed the UHMWPE dry-jet wet spinning super-high heat-drawing technology and its supporting production equipment with independent IPRs, realizing the engineering integration and environmental protection standards, the overall technology and products are at the internationally advanced level and domestically leading level. The project passed the acceptance identification of the National Textile Industry Association, and the research results won the second prize of the 2009 National Science and Technology Progress Award and the 2009 China Patent Excellence Award.
Product Development
After continuous innovation for 20 years, BJTYZ has formed a high-quality talent team for R&D, production and sales, established corresponding R&D institutions, and established long-term research collaboration and R&D interaction with universities and research institutes. In the core technology of ultra-high molecular weight polyethylene fiber products, it has complete independent intellectual property rights, mature process routes and industrial production, engineering integration and independent R&D capabilities.
In addition, the industry standard Ultra-high Molecular Weight Polyethylene (UHMWPE) Filament Yarns, which was drafted by BJTYZ, was promulgated and implemented by the Ministry of Industry and Information Technology in February 2011. By the end of 2018, BJTYZ has applied for 74 patents covering PE fiber, PEUD, bulletproof inserted plates and bulletproof helmets. Among them, 45 patents have been granted PCT member patents, including US patents, European patents, South Korean patents, etc.